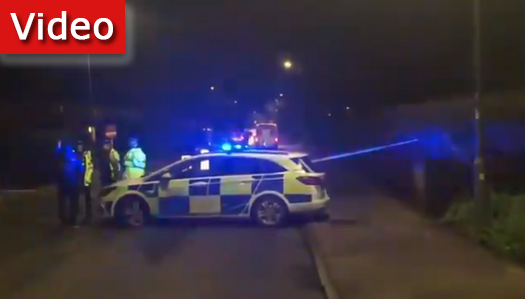 by CrownHeights.info
A car ramming attack has been reported in the English town of Loughton, in Essex.
The driver of the vehicle allegedly drove into a group of children outside of a local school, killing a twelve year old boy, and injuring others.
The driver allegedly attempted another ramming attack at another local school but was unsuccessful.
The driver drove off from the site of the attack, and is is still at large. The car has reportedly been located abandoned nearby.
Police are presently investigating the attack, and have not said if the attack was terror related.
Update: Police are now reporting that the fatal crash outside a school near London is believed to be deliberate.‬ British police are searching for 51-year-old Terry Glover in connection with the car-ramming attack
Update: Man in Custody in connection with ramming attack according to reports.
#BREAKING: Murder investigation launched after car hits pedestrians outside school near #London, killing a 12-year-old boy and injuring at least 5; driver not in custody #Essex#loughton https://t.co/ge5dRt6HYN

— 🌐FNR- FRUM NEWS REPORT🌐 (@FrumNewsReport) December 2, 2019
#BREAKING UPDATE:
Car ramming outside school in #loughton #Essex – several children injured, some serious 1 kid sadly lost his life after being lifted by air ambulance.
The driver also attempted earlier to ram into children at another school. pic.twitter.com/FAkXBKMAd2 https://t.co/6d1MSvM5Tf

— 🌐FNR- FRUM NEWS REPORT🌐 (@FrumNewsReport) December 2, 2019