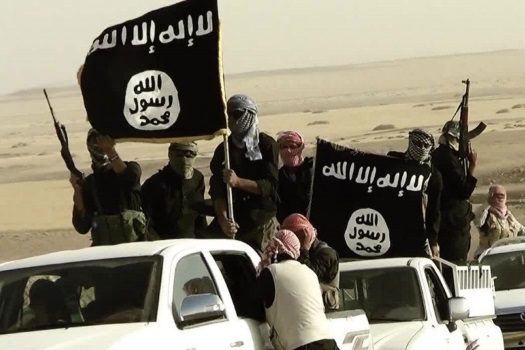 A spokesperson for the Islamic State (ISIS) jihadist group has been killed in a Joint Special Operations Command raid by the US and the Kurdish-led Syrian Democratic Fighters (SDF), an SDF official confirmed on Sunday, according to The Hill.
SDF Gen. Mazloum Kobani Abdi announced on Twitter that the spokesman, Abu Hassan al-Muhajir, had been targeted in an attack in the village of Ein al Baat.
The Kurdish-led YPG forces also confirmed al-Muhajir's death.
News of the ISIS spokesman's death came hours after US President Donald Trump confirmed the death of the group's leader, Abu Bakr al-Baghdadi, providing extensive details about the operation in which he was killed.
Al-Muhajir was promoted to be ISIS spokesman in 2016, after a previous spokesman, Abu Mohammad al-Adnani, was killed in a US airstrike in the Syrian city of Aleppo.