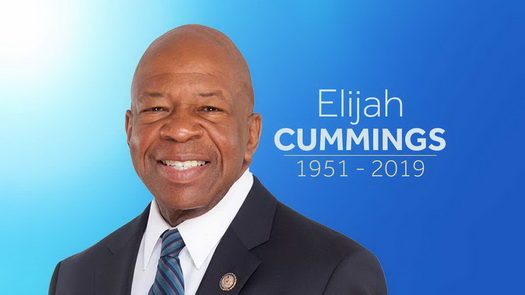 United States House Representative Elijah Cummings, a powerful Democrat who represented the Baltimore district for more than two decades and was a vocal critic of President Trump, died early Thursday following an extensive illness.
Cummings, who was 68, passed at the Gilchrist Hospice Care facility, a Johns Hopkins affiliate. As chairman of the House Oversight and Reform Committee, he was one of the most powerful Democrats in Washington D.C,playing a key role in the Democrats' ongoing efforts to impeach Trump.
In a brief statement, office said that he died "due to complications concerning longstanding health challenges." Cummings had been in ill health over the past few years, moving around Washington in a motorized wheelchair and using a walker.