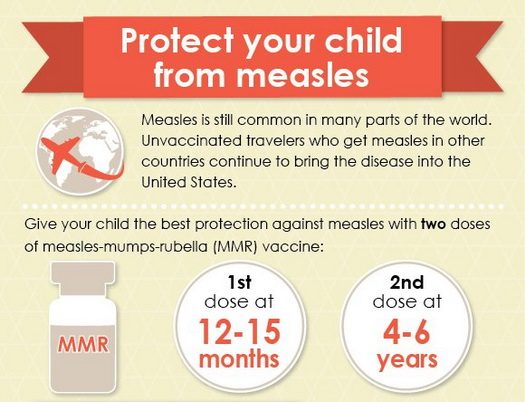 An individual who flew into Newark Liberty International Airport last week has a confirmed case of the measles, the New Jersey Department of Health revealed in a news release on Friday, warning that others could have been exposed.
The traveler with the "highly contagious disease" flew into the airport's Terminal B on Dec. 24 from Brussels. The infected person was contagious at the time and possibly went to other parts of the travel hub.
Officials cautioned that any person at the airport on that day between the hours of 12 and 4 p.m. could've been exposed to the disease. If they were infected, symptoms could present themselves through Jan. 14, the news release said.
"New Jersey residents identified as potentially exposed on the ill individual's flights will be notified by their local health department," health officials said.
This instance has no connection to an outbreak of the disease elsewhere in the state; there were at least 33 confirmed cases in Ocean County (Lakewood) and Passaic County. Health Commissioner Dr. Shereef Elnahal urged people to receive vaccinations.
If you were in @EWRairport on Christmas Eve between noon – 4 p.m., you may have been exposed to an international traveler with #measles who arrived from Brussels.

This case is unrelated to the ongoing Ocean County measles outbreak.#VACCINATE! https://t.co/hw9Kcf02EN pic.twitter.com/7LuqrFWTKe

— NJDOH (@NJDeptofHealth) December 28, 2018
Elsewhere, the Southern Nevada Health District has confirmed an internationally imported case of measles in Southern Nevada. Appropriate testing confirmed the case on Monday, Dec. 24. This is the first confirmed case of measles in Clark County since 2015.
Rabbi Yitz Wyne, from Young Israel Aish of Las Vegas, told 13 Action News that the patient is a woman who had been vaccinated years ago. He says the woman got measles while visiting a family overseas.
"There was a 14-year-old, who had the measles … and … they were of the family philosophy not to vaccinate," said Rabbi Wyne.
The Health District is notifying individuals who might have had contact with this patient. Rabbi Wyne has also warned his congregation.
"We actually sent out an email to everyone who was at the event that the person was also in attendance," said Rabbi Wyne.
The Health District is advising people who visited the following locations between Dec. 10 and Dec. 18 to review their immunization status and contact their health care providers if they are not fully immunized against measles and have not already had the disease.
In addition, they should contact their health care providers if they develop any symptoms consistent with measles within 21 days after their visit to these locations. It is recommended that anyone with symptoms contact a health care provider's office before entering a health care facility to allow the facility to make appropriate arrangements to ensure the illness is not spread.
Young Israel Aish Las Vegas, 9590 West Sahara Avenue, Las Vegas 89117
Monday, Dec. 10 and Thursday, Dec. 13 or any synagogue-related activities during these dates.
Trader Joe's, 2315 Summa Dr., Ste. 100 Las Vegas 89135
Thursday, Dec. 13 between 4 p.m. and 8 p.m.
Albertsons, 2550 S. Fort Apache Rd., Las Vegas 89117
Thursday, Dec. 13 between 6 p.m. and 10 p.m.
Costco, 801 S. Pavilion Center Dr., Las Vegas 89144
Thursday, Dec. 13 between 9 a.m. and 1 p.m.
Smart & Final, 8485 W. Sahara Ave., Las Vegas 89117
Thursday, Dec. 13 between 10:30 a.m. and 2:30 p.m.
Starbucks, 340 E. Flamingo Rd., Las Vegas 89109
Friday, Dec. 14 between 12 p.m. and 4 p.m.
Summerlin Hospital/Emergency Dept., 657 N. Town Center Dr., Las Vegas 89144
Sunday, Dec. 16 between 11 a.m. and 5 p.m.
Southern Nevada Health District, 280 South Decatur Blvd Las Vegas 89107
Monday, Dec. 17 between 10 a.m. and 2 p.m. main lobby/immunization waiting area
Simon and Joe's, 3720 W. Tropicana Ave., Las Vegas 89103
Monday, Dec. 17 between 12 p.m. and 4 p.m.
"Measles symptoms include rash, high fever, cough, runny nose and red, watery eyes. It can cause serious complications such as pneumonia and encephalitis (swelling of the brain)," a statement from New Jersey's Department of Health explained.
"Anyone who has not been vaccinated or has not had measles is at risk if they are exposed," said Dr. Christina Tan, state epidemiologist. "We urge everyone to check to make sure they and their family members are up to date on measles/mumps/rubella (MMR) vaccine and all other age-appropriate immunizations."