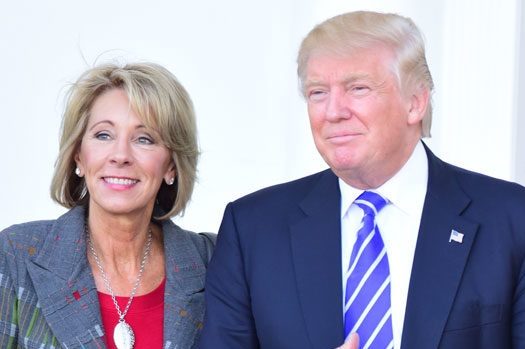 Donald Trump with Betsy DeVos
President-elect Donald Trump has selected a charter school and voucher advocate to be education secretary.
Betsy DeVos becomes the second woman chosen to fill a spot in Trump's Cabinet. Earlier Wednesday, Trump named South Carolina Gov. Nikki Haley as U.S. ambassador to the United Nations earlier in the day. Both require Senate confirmation.
DeVos heads the advocacy group American Federation for Children. Trump called her "a brilliant and passionate education advocate."