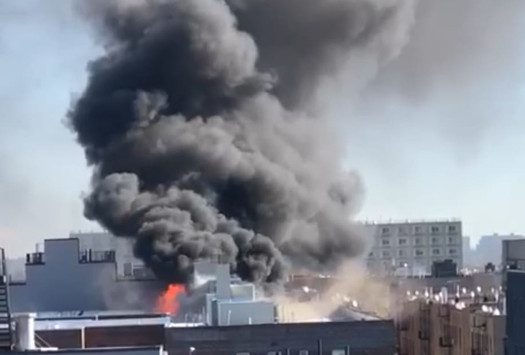 Crown Heights Apartment Building Burns in Three Alarm Blaze
No injuries were reported in a fire on the top floor at a Brooklyn building that's home to U.S. Rep. Yvette Clarke's district office.
Firefighters worked for about two hours Wednesday on the blaze at 222 Lenox Road, which sent dark smoke billowing over the borough's East Flatbush neighborhood.
Firefighters arrived within four minutes to find the blaze on the top floor of the building. The fire engulfed four separate apartments and got into the cockloft, or the space between the roof and the top-floor ceiling, according to Richardson.
Read More at Pix11