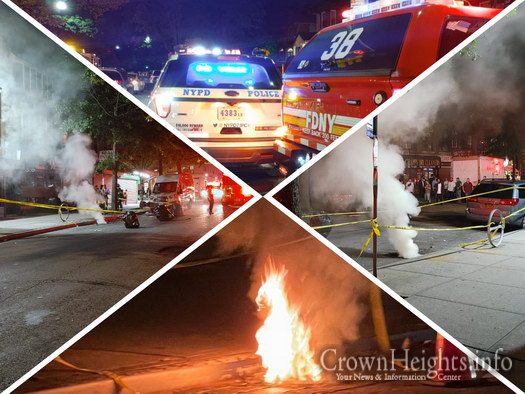 Manhole Fire Temporarily Shuts Down Kingston Ave Thursday Night
by CrownHeights.info
A manhole on Kingston Ave with a troubling history of fires flared up again Thursday night, sending flames and smoke billowing into the air.
The fire broke out around 10:30pm in front of Judaica World, and the FDNY quickly doused the flames, calling Con Edison emergency crews to come to the scene for further repairs.
It does not appear that the fire caused any major damage, and the block still appears to have electricity.