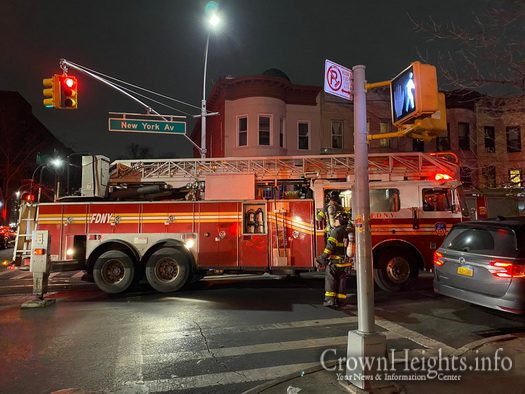 Illustration Image
Fire Destroys Crown Heights Apartment Over Yom Tov, Leaves Elderly Jewish Woman With Nothing
by CrownHeights.info
A fire broke out in an apartment at 1650 President Street Motzei Shabbos, leaving an elderly Jewish woman with no more than the clothes on her back.
The fire was first reported on President Street between Utica and Schenectady at approximately 8:20pm Motzei Shabbos while many were walking home from shul. 911 was called as well as Crown Heights Shomrim and Hatzalah.
First responders arrived to find the apartment completely engulfed in flames, with the elderly Jewish resident having already escaped the fire.
Firefighters quickly contained the blaze, which is suspected to have been electrical in origin, but the entire apartment and everything inside was already destroyed.
The fire and water used to contain it also caused significant damage to the upstairs apartment, which thankfully was empty at the time.
During the course of fighting the fire, one firefighter became injured, and according to a witness was treated by Hatzalah.