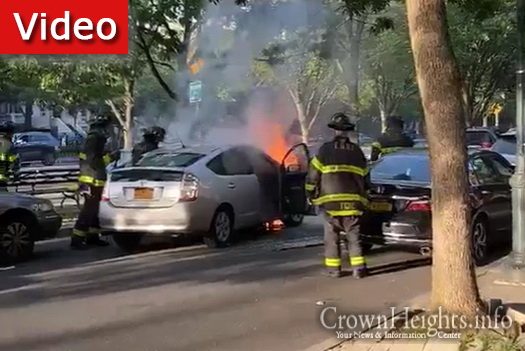 by CrownHeights.info
A car caught fire while driving on the Eastern Parkway service lane in front of 706 Eastern Parkway Monday afternoon, thankfully leaving no injuries.
Firefighters responded to the emergency call around 7:00pm to find a silver Toyota Prius with flames shooting from the vehicles front end.
The firefighters quickly extinguished the flames, sending smoke billowing into the air.
All the occupants of the Toyota Prius had been able to safely exit the vehicle prior to the firefighters arrival, leaving no injuries.
Car Fire @CitizenApp

706 Eastern Pkwy 7:09:02 PM EDT