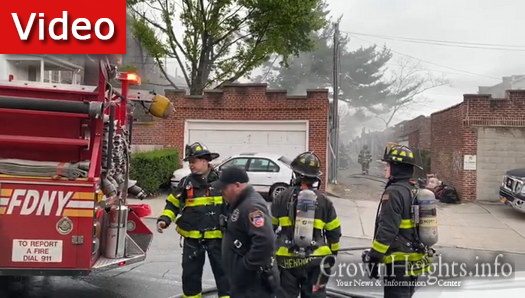 by CrownHeights.info
A garage in Crown Heights caught on fire around 6:20pm Monday afternoon, sending a cloud of smoke wafting over the community.
The fire broke out at the detached garage in the alleyway between Montgomery Street and Crown Street crossing Brooklyn Ave and New York Ave.
Fire fighters rushed to the blaze, calling an "All Hands" as they extinguished the flames.
The fire was brought under control within minutes, and without any injuries.
This marks the second fire for today, with the first being a kitchen fire on the corner of Montgomery Street and Kingston AVe earlier in the day.
The earlier fire also ended with only property damaged.