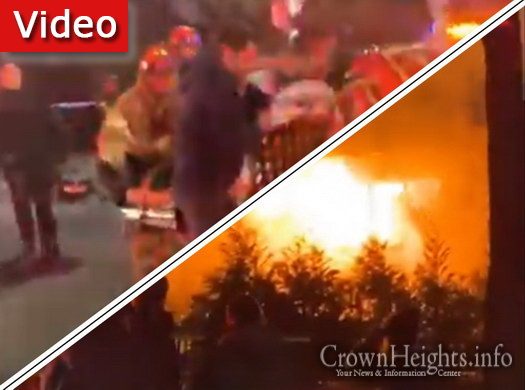 Eleven Year-Old Jewish Girl Dies In Brooklyn Fire
An 11-year-old Jewish girl was niftar Monday evening, after a fire tore through a home in Brooklyn's Midwood neighborhood.
The fire broke around 10:30pm at the home on Ocean Parkway and Foster Avenue.
Emergency services rushed to the scene, with firefighters battled the flames on both the first and second floors of the home.
An eleven year old girl was recovered from the flames unresponsive.
The girl who was evacuated to the hospital, identified as Shirr Teved, was pronounced dead in Maimonides Hospital.
One firefighter was injured battling the blaze, calling a mayday as he attempted to fight the fire. He was taken to the Cornell Burn Unit at New York Presbyterian Hospital in stable condition.
Fire investigators are now working to determine what sparked the blaze. Preliminary indications report that the fire does not look suspicious.