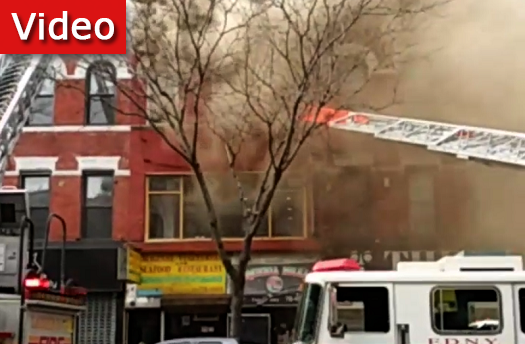 by CrownHeights.info
A fire broke out in a third-floor apartment above a commercial location on Nostrand Ave late Tuesday morning.
The incident occurred at around 11:20am in the building located at 752 Nostrand Ave (bet. Sterling Pl & Park Pl), and firefighters responded within minutes.
Footage of the fire showed smoke pouring out of the windows as the firefighters placed their ladders against the building to combat the blaze.
After a few minutes, the fire appeared to be extinguished. No injuries were reported and Hatzalah was not called to the scene.
Two-Alarm Fire on Third Floor @CitizenApp

752 Nostrand Ave 11:21:08 AM EST