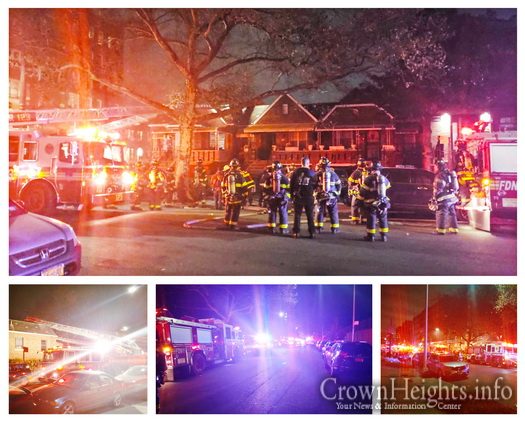 by CrownHeights.info
A fire broke out in a two floor private home on Schenectady Ave Sunday night, triggering a large emergency response from the FDNY.
The fire was reported as having started around 9:38pm on the second floor of the home located on Schenectady Ave between Maple St and Midwood St.
The firefighters stretched ladders above the two adjacent homes, both owned by Jewish Crown Heights residents, to ensure containment of the fire.
The firefighters searched the home, confirming that there were no occupants trapped inside, and quickly extinguished the blaze.
No one was injured in the fire, and its cause still unknown.