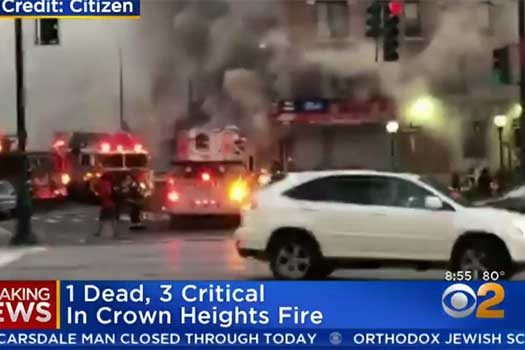 An early morning fire killed a 79-year-old woman in a Crown Heights apartment building off Eastern Parkway. 3 others were critically injured.
The FDNY was called to a four-story building on Buffalo Avenue near Eastern Parkway in Crown Heights shortly before 6 a.m.
Officials believe the three-alarm fire broke out in a deli on the ground floor while it was closed and then quickly spread to apartments on the first and second floors.
Some 170 firefighters battled the fast moving fire, which was quickly upgraded to a second alarm.
Two other people, a man and woman, were in critical condition, and another woman was seriously hurt. Additionally 2 other residents and 2 firefighters suffered minor injuries.