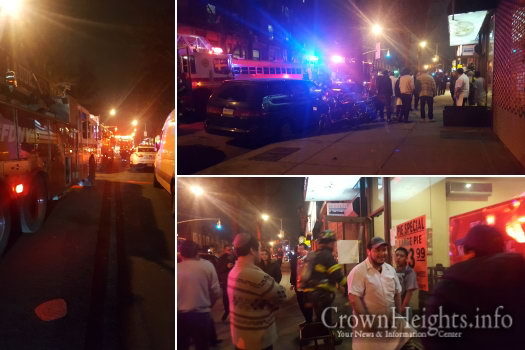 Fire Breaks Out at Crowded Pizzeria
A popular Crown Heights Pizzeria filled with customers sitting down for a post-Shabbos bite to eat was suddenly engulfed in smoke after a fire broke out in the kitchen.
The incident occurred about a half hour ago, at around 9:15pm, at Benny's Brick Oven Pizza, located on Kingston Avenue between Montgomery St. and Empire Blvd.
The restaurant was quickly evacuated and b"h no one was hurt in the incident.
The FDNY responded with 4-5 fire trucks and quickly got the fire under control.
The restaurant's management said that the restaurant would be closed for the remainder of the evening.