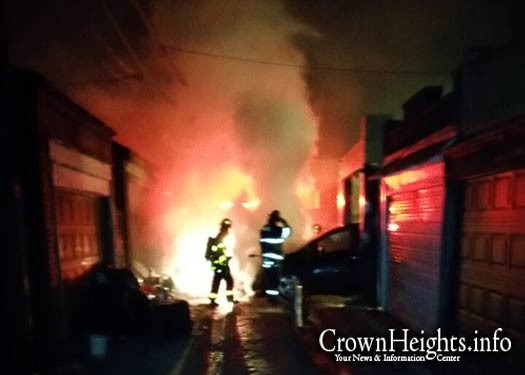 An irate motorist who had gotten stuck in an alleyway spent a half hour spinning his wheels in an attempt to free his car, but instead it went up in flames after nearby trash ignited.
The incident occurred at around 9:30pm in the alleyway behind homes on Carroll Street just off Albany Avenue. According to nearby residents, they heard the driver spinning his cars wheels for close to 30 minutes when his car suddenly went up in flames.
Firefighters responded and doused the flames. They believe the fire may have been caused by nearby trash that caught fire as result of the excessive heat.
Trash has been piling up in Crown Heights alleyways for over six weeks after NYC Sanitation works have refusing to collect trash due to the inclement weather.