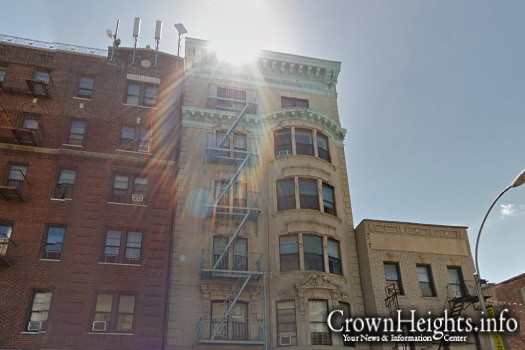 Four children were rescued from a burning second-floor Crown Heights apartment when they were dropped into neighbors' arms as families crawled to safety from a fire that injured nine people, one critically.
From DNA Info:
The blaze erupted at 718 St Marks Ave., near Nostrand Avenue, about 1:30 a.m., and filled the building with a thick cloud of smoke, an FDNY spokeswoman said.
"It was hot and smoke was starting to come into the apartment. I yelled to my wife to get up and get the kids up. Then I heard the firemen try to break the door open. I opened the door for them and the hallway was filled with black smoke," said second floor tenant Rodney Crowder, 38.
Crowder, who has a 2-year-old son and three daughters—6, 14 and 16, snatched his kids and ran to the window, he said.