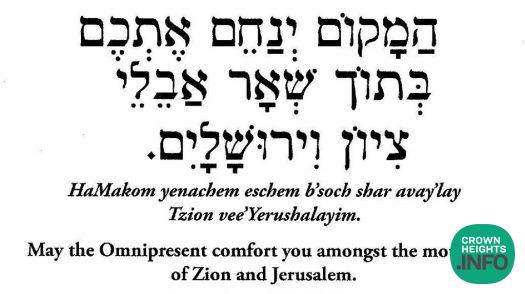 Information To Be Menachem Avel The Gordon Family
The Gordon Family is sitting Shiva in Crown Heights following the passing of their Father, Rabbi Yisroel Gordon OBM.
They will be sitting shiva at the Deitsch home, 667 Crown Street, with visitors from 10:30am to 12:00pm, 3:30pm to 5:00pm and 7:00pm to 9:30pm.
Davening will take place at the Gordon home, 719 Crown Street, with Shachris at 9:15am, Mincha at 5:10pm, and Maariv at 5:50pm.
To arrange a visit with Mrs. Ellen Gordon, please call (718) 974-6230.
To share memories, please email: RabbiGordonMemories@gmail.com