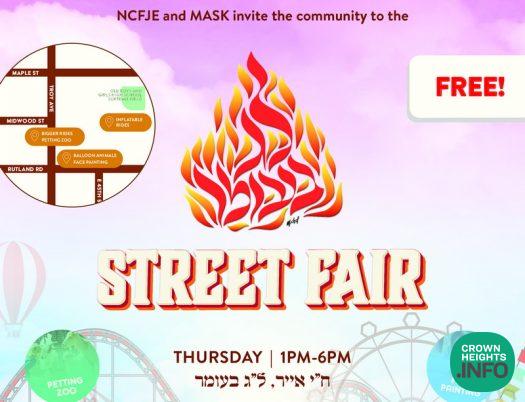 Lag B'Omer "Ice-ing" on the Cake
With temperatures expected to be in the mid to high 70s, ice cream will be a welcome treat at the street fair.
NCFJE, MASK, Interborough Developmental & Consultation Center and LSA Recovery are partnering to bring a day of Lag B'Omer fun to the community – all for free.
From 1pm-6pm there will be rides in the Old Boys and Girls High School Park on Troy Ave. between Maple St. and Rutland Rd., as well as on Troy Ave. between Rutland Road and Midwood Street. There will also be an amazing petting zoo, balloon animals by Yitz the Great, face painting and more.
Now there will also be "ice-ing" on the cake.
The Tofutti company, founded by Mr. David Mintz A"H, has been a supporter of the Crown Heights community since its founding in 1981. The past few years have seen them donating ice cream for the children at the Lag B'Omer events, and will once again be sponsoring ice cream this year, to be given out at the street fair. The ice cream will be distributed at 2pm on the corner of Troy Ave and Rutland Road.
Organizers of the Fair would like to thank Tofutti and the Mintz family, the Drizin family, and members of Anash who have helped make the fair possible.
Please note street closures from 8am until 7pm:
Troy Ave. will be closed from Fenimore through Maple St
Rutland Rd will be closed from Albany Ave through Schenectady Ave
Midwood St will be closed from Troy Ave to Albany Ave