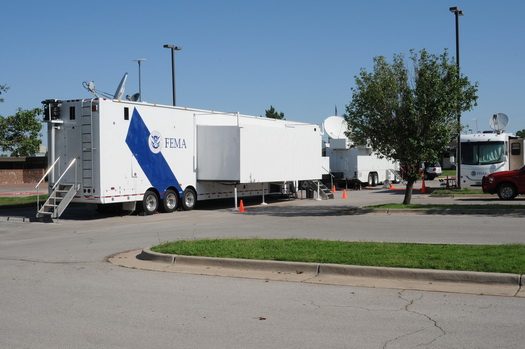 by CrownHeights.info
It's a group of nondescript trailers on Crown Street between Nostrand and Rogers, and it houses a FEMA group whose only job is to assist those effected by Hurricane Ida.
Crown Heightsers who were hit by flooding during the heavy rains and flash floods can go over and file a claim, potentially receiving thousands of dollars in aid.
One Crown Heights resident, who came across the location while on a walk and took initiative, was surprised just a a few weeks later to receive an approximately $13,000 check in the mail.
"My roof was leaking, my basement got moldy, water was there, they wrote it down," the resident said on social media. "Ten days later they sent me an inspector. He comes to my house, he says he doesn't come into my house because of COVID."
After explaining what was damaged, the resident said that he received the check without any complications, and that those who have receipts for lost items could likely receive more.
Menachem Raitport, a Crown Heightser who is presently running for the position of Brooklyn Borough President under the Republican ticket, told CrownHeights.info that he visited the site as well, and can report that the workers are helpful and attentive.
If you had flooding or any Ida related damages, make sure to make a stop at the FEMA location, it might be very worth your time.
To file for FEMA disaster relief online, Click Here