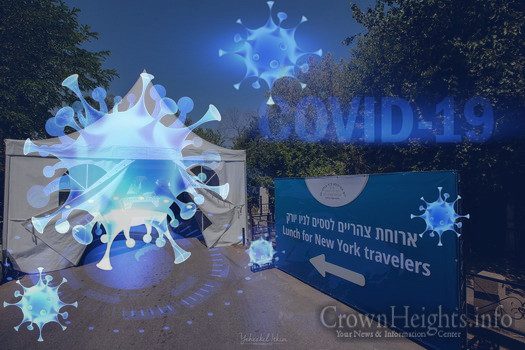 by CrownHeights.info
An Eshel dorm in Crown Heights housing a large amount of bochurim has been placed in quarantine, CrownHeights.info has learned, after COVID cases exploded in the tightly packed building.
According to a leaked announcement made today,, Erev Sukkos, those residing at 1004 Montgomery St. were told that "It's important than anyone residing there should quarantine for 10 days, and not go to crowded mingling places like 770 or simchas Bais shuavas dancing if you have been exposed."
The outbreak, although not the first cases to be seen this Tishrei in Crown Heights, is the largest cluster of cases seen in the Schunah in over a year. That, along with the large influx of out of town guests who likely have neither previously had COVID, nor have been vaccinated against it, has raised the alarm with the medical community, and triggered the local quarantine.