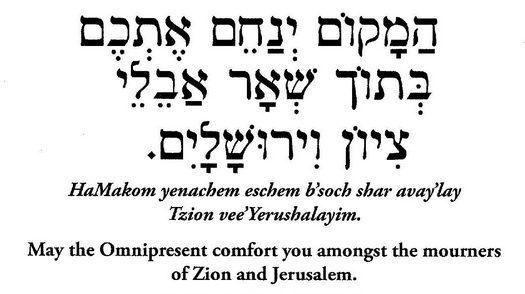 Information to be Menachem Avel the Nelken Family
The Nelken family will be sitting Shiva following the passing of Rabbi Yechiel Dov Nelken OBM.
Zev, Mordechai, Chanoch, Abe, and Shlomie will be sitting Shiva at 461 Empire Blvd in Crown Heights on Tuesday ONLY. At Shacharis Tuesday, two minyanim will take place at 9:00am and two at 10:00am. They will be sitting in Crown Heights until the evening, after which they will be in Toronto.
Nechama Dina Arnold will be sitting shiva at her home in Los Angeles, CA.
Chanie Marcus will be sitting shiva at her home in Melbourne, Australia.
Miriam Nelkin, Yutty, Toba Freundlich, Leah Morgenstein, and Rivkah Bronchtain will be sitting shiva starting Sunday in Toronto.
Mrs. Ruchie Engel  will be sitting Shiva in Crown Heights at the Weinbaum residence, 447 Troy Ave #1 (top bell) 11203 (Corner of Troy and Lefferts) after 11:00am.
This notice will be updated as information becomes available.