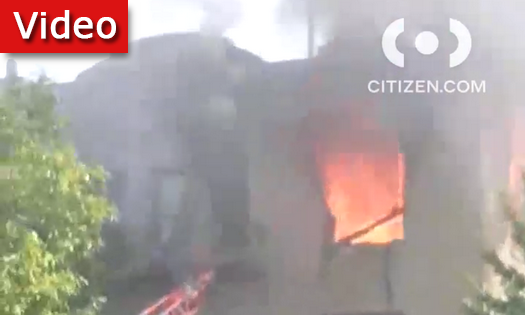 by CrownHeights.info
A fire gutted a top-floor apartment on Eastern Parkway in Crown Heights Shabbos afternoon, thankfully leaving nobody injured.
The fire broke out on the fourth floor of the apartment building at 1196 Eastern Parkway between Utica and Rochester, leading to an "all hands" call by the responding firefighters.
Firefighters battled the blaze for over half an hour, leaving the apartment gutted.
Thankfully, no injuries were reported to the building's residents or responding firefighters.
Apartment Engulfed by Flames @CitizenApp

1196 Eastern Pkwy 3:19:53 PM EDT