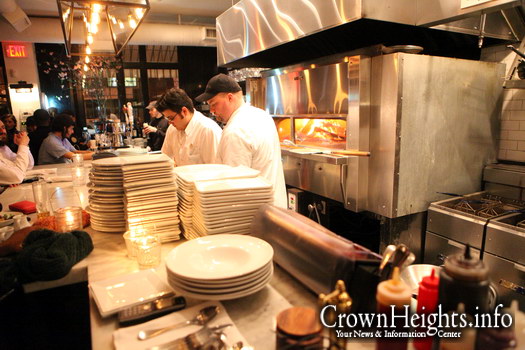 by CrownHeights.info
We knew that fruit grows on trees, but did you know that money did as well?
While the PPP loans ensured that paychecks were not disturbed, another grant from the governments gave millions of dollars to help restaurants make it through the COVID-19 pandemic.
Ranging from $1,400 to $1.2 million, the grants came from the Restaurant Revitalization Fund, a key component of the American Rescue Act. The recipients were revealed Friday by the Small Business Administration in response to a Freedom of Information Act request.
Thankfully, Crown Heights Kosher eateries received their fair shar of the money.
Let's take a look at which Crown Heights eateries were awarded the grant, and how much they received.
The number one recipient with the highest amount awarded in Crown Heights rightfully went to Izzy's BBQ Inc, the famed steakhouse that was rarely anything less than packed before the pandemic. They received a whopping $456,259.80.
Number two came to another of Izzy Edelman's restaurants, Izzy's Fried Chicken LLC, which was awarded $300,518.30.
Number three went to Cebch Corp, with a total award of $271,083.80.
Fourth place went to Basil LLC. the artistic restaurant received $266,792.
Last on the list is Boeuf & Bun Corp, which netted $154,925.
In total, Crown Heights eateries received $1,449,578.90 from this government grant.
The grant amounts were decide following the algorithm of the difference between the total receipt amounts of 2019 vs. 2020.