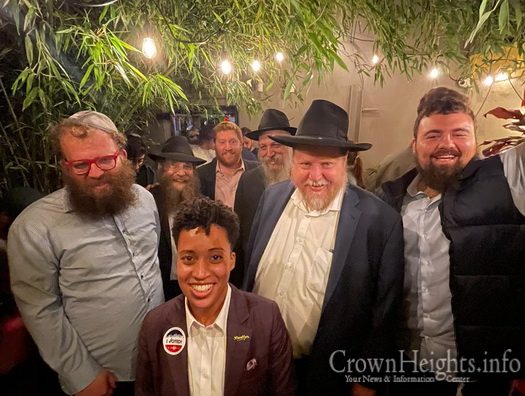 by CrownHeights.info
After over a month of non stop work put in by a dedicated group of Crown Heights Askanim, the effort is paying off.
After just hours of tallying, the unofficial results are already clear.
As of 1:48am:
Mayoral Race: Eric Adams, endorsed by United Crown Heights leads with 30.71%, followed by the Wiley with just 21.48%. The previously believed front runner, Yang has already conceded defeat.
35th Council District: Crystal Hudson, endorsed by United Crown Heights leads with 38.49%, trailed by Michael Hollingsworth at 34.45%.
41st Council District: Darlene Mealy leads by 57.30% over the United Crown Heights endorsed candidate Alicka Samuel with 42.10%.
40th Council District: Rita Joseph leads with 25.23%, leading over Josue Pierre with 20.31%.
A surprising but telling number has also surfaced that potentially shows the power that Crown Heights brought to bear in the present primary election. In the election for Civil Court Judge, Crown Heights endorsed a Charles Finkelstein, an otherwise unknown Jewish judge overlooked by nearly every other campaign. In the present election, he already holds over 4419 votes, many likely from the Crown Heights community.
These numbers are changing rapidly, and CrownHeights.info will continue to update them as the information becomes available.