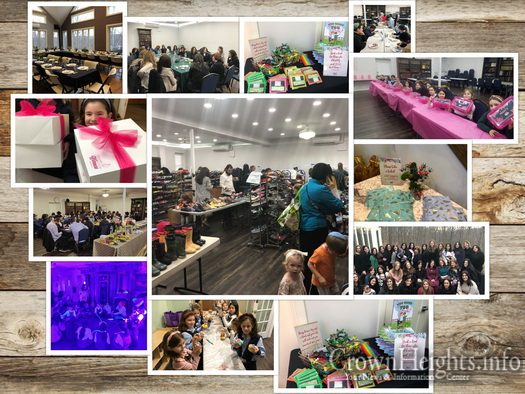 How can I explain to you the gratitude I feel for the community we are lucky enough to be a part of?
Should I try to share with you the desperation a mother feels for her husband to be part of something good and for her children to feel happy and purposeful?
Am I supposed to try to tell you what a profound peace of mind arises from being under the auspices of a Rov and a Rebbetzin who care about you – and everyone in the community -in a way you had until now only read about in Sippurei Chassidim?
Should I tell you how energizing it is to feel the embrace of a loving sisterhood, with people who concern themselves with how you're doing, how you're getting by? How the women make efforts to spend quality time together – annual, monthly, weekly and special events – support each other in matters of childbirth and mothering, and all with respect and dignity?
Should I try to tell you about their – our – creative efforts to create new programs and events all the time, and what it's like to feel like Shluchim to our own community?
Should I tell you the deep exuberance I feel when I hear my children Davening with camp-like energy while they sit in an ordinary Shul, that is truly extraordinary?
Or Should I try to share my respect for whoever dreamed up the idea of blending the kids Davening program with the adults Minyan, making the kids feel like a million dollars?
Should I tell you about my loss for words over the community's care for our family during the worst moments of the COVID insanity?
Should I try to tell you how proud it makes me when my husband runs off to learn with his Chavrusa with excitement I used to see only when they were going to Yankee Stadium?
Should I tell you about my whispered prayers of thanksgiving when my husband goes off to meetings to plan for the new men's mikveh or to brainstorm on how to expand the space because there is simply no more room in Shul for the new people joining almost every week?
I don't know how to express myself properly. I know how I feel, and I wish it for every woman I know.
My deepest thanks to Hashem for leading us to Anshei Lubavitch. I only wish that Hashem will bless our community and its loving members with long life, healthy years, and the Zechus to be the community that tips the scales with its genuine AhavasYisroel and actually brings Moshiach. I will be thrilled when that happens, and not at all surprised.
Please support our auction. You're supporting everything we all believe, coming to life right here in our neighborhood, taking root in the hearts and minds of our dear, darling children.
To view the Auction: Click Here