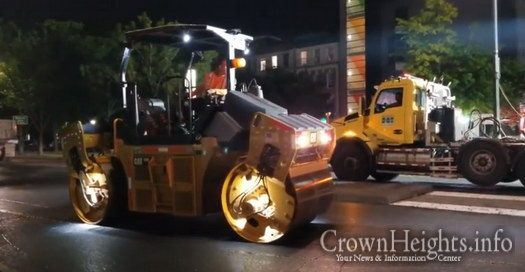 Tomorrow, Thursday the 30th of Sivan – June 10th, starting at 6:00am, many Crown Heights streets will be closed due to repaving.
Multiple Streets in Crown Heights will be repaved, DO NOT park your car on the following streets tonight (or move it if you already parked there) because they will start towing at 6:00am tomorrow morning to clear the streets to repave
On Thursday, the following streets will be resurfaced:
Albany Ave from Montgomery St to Midwood Street
As well please be aware that Albany Avenue until Montgomery will be a complete traffic jam all day. Avoid driving when possible in that area.
On Friday, the following streets will be resurfaced:
Continued paving from Albany Ave from Montgomery St to Midwood Street
Midwood Street from Kingston Ave to Utica Ave