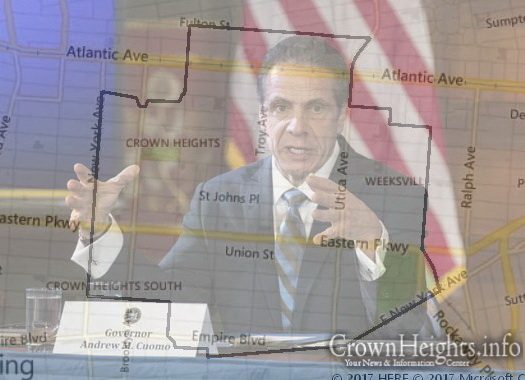 Cuomo Takes Aim At Crown Heights Over Low Vaccination Rates
by CrownHeights.info
In the crosshairs again.
Governor Andrew Cuomo has announced plans to rejuvenate lagging vaccination numbers by targeting zip codes with low vaccination rates, which includes the area of Crown Heights.
The announcement by Cuomo on Monday included another Orthodox Jewish area, the area of Monroe in Orange County.
The initiative would include putting people on the streets to provide vaccinations through pop up sites as well as a targeted advertising campaign.
While the vaccination rates in the general area of Crown Heights has remained relatively low, the number of COVID-19 cases has been virtually zero, according to local health workers.
At present, over 20 Million vaccine doses have been given statewide to New Yorkers, with nearly nine and a half million having been fully vaccinated, a state total of 48.4%.
In the country in total, 302 million people have been vaccinated, 139 million fully. This is a total of 42.3%.