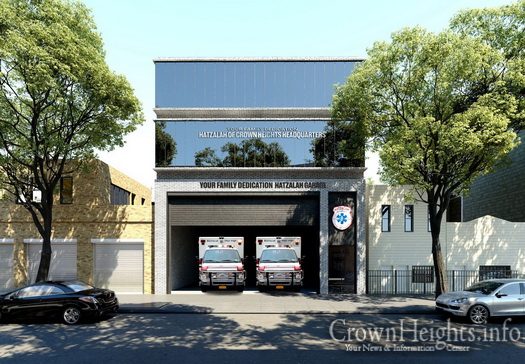 by CrownHeights.info
The final stretch.
With less than $250,000 left to go to reach their goal of $2.5 Million, Crown Heights Hatzalah is asking the community to help them pass the finish line.
"We had a wake up call when COVID hit us," said Hatzalah Coordinator Yingy Bistritzky in an interview for Hatzalah's building campaign. "We realized that things can sometimes happen in a big way, and working out of a basement just doesn't work anymore."
The momentous push to fundraise the historical amount for Crown Heights Hatzalah came with the opportunity to provide what the life-saving organization desperately needed, a home.
Calls around the clock, over 65 volunteers, and six vehicles have made it clear that the organization needed a place to call home, and needed one quickly.
"We are looking for the community to invest in their future," said Crown Heights Hatzalah Coordinator Yossi Friedman. "We are asking for the community to help bring Hatzalah home."
Thanks to the outpouring of support last year, Hatzalah was able to acquire a piece of land centrally located for a garage and headquarters. Now they are in the final stages of fundraising for the building itself.
Do not miss your chance to join in this great mitzvah that will save not one life, but thousands into the future.
Donate to Crown Heights Hatzalah by clicking Here. Sponsorships for the new building are still available.