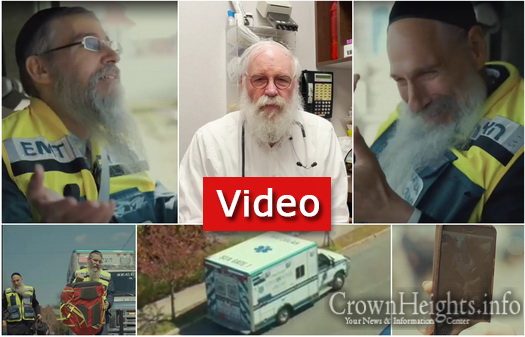 by CrownHeights.info
As we enter the final week leading up to the second Hatzalah-Thon Live event, CrownHeights.info provides the latest in news and Breaking Updates for the momentous event.
Avraham Fried and Mordechai Ben David Join Hatzalah of Seagate as members, and get caught on camera. Watch below. (Pro-tip: We provided an exclusive behind the scenes leaked video of the filming last night.)
The overall Hatzalah-Thon goal of $15 Million is already well under way, with $2,762,800 already fundraised as of the publication of this article. That's 18% of their goal.
Crown Heights Hatzalah, who took on the massive $2.5 Million building campaign for their first ever headquarters, has already fundraised $146,400, 6% of their total goal, and the event hasn't even started yet.
Dr. Eli Rosen, a central figure in the Crown Heights Jewish community has a special message for Crown Heights. Watch below.
Don't Miss this great event, and don't forget to donate to Crown Heights Hatzalah by clicking Here
Follow the Hatzalah-Thon campaign here on CrownHeights.info with breaking updates and releases.