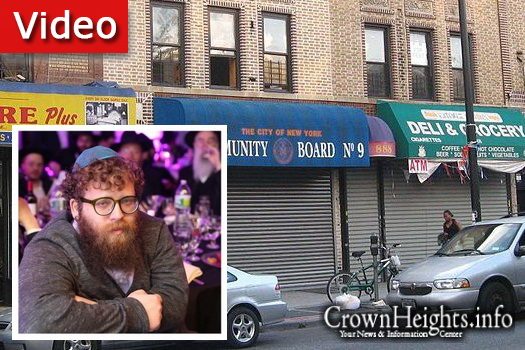 Crown Heights activist and Community Board 9 member Yaacov Behrman slams down Community Council President Colin Cohen after he claimed that others should not be able to question him due to his many years of serving the community, including being the go-between for the Jewish and black communities and the police department.
Cohen recently began the beginning stages of building a large building in the old Associated parking lot adjacent to Clove Rd in Crown Heights. As part of his plan, he arranged for Clove Road to be rebuilt as a pedestrian plaza. Apparently, he does not like being put in the limelight and forced to answer pointed questions regarding the project.
During the exchange, Cohen claimed that he had spent years on the streets of Crown Heights fighting black on Jewish crime, as well as Jewish on black crime.