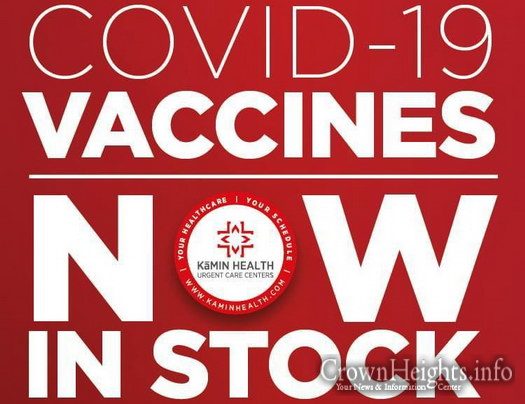 by CrownHeights.info
Eligible Crown Heights residents can now receive the COVID-19 vaccine locally, as the Kamin Health Crown Heights Urgent Care receives a shipment of the precious vaccines.
The first batch of the vaccines just recently arrived at the Urgent Care, and due to supply, available appointments are limited.
According to the Urgent Care's website, appointments will be available seven days in advance, and they urge people to check back daily for open appointments.
The Urgent Care's manager told Crownheights.info that he expects to increase availability as supply comes in.
To check if you are eligible to receive the vaccine at this time, Click Here.
To register at Kamin Health for a vaccine appointment, Click Here.