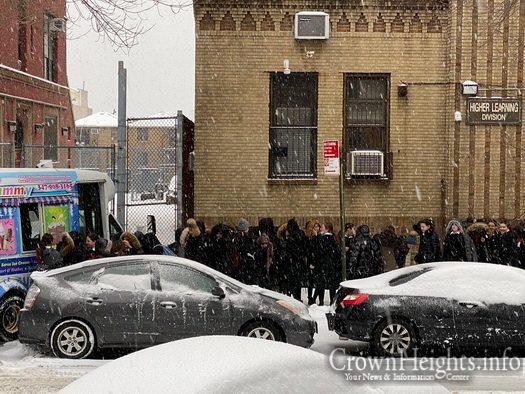 Bais Rivkah Girls Celebrate Adar with an Ice Cream Truck
On Thursday, ו אדר, the girls of Bais Rivkah High School decided to bring some joy and celebration in the Purim spirit. An ice cream truck was ordered to come by lunch, and brighten everyone's day with some sweet ice cream.
Beautiful Purim singing broke out, hundreds of girls dancing, united in the occasion. Such joy was experienced.
Count on the girls of Bais Rivkah High school to brighten up the days of Adar!