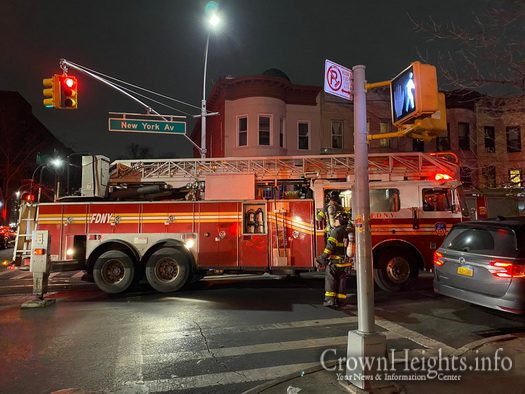 Illustration Image
Menorah Ignites Fire Friday Night In Crown Heights Apartment
by CrownHeights.info
A menorah left unattended in a Crown Heights basement Friday night ignited a fire, but thankfully did not cause any injuries.
The menorah had been lit by a bochur living in the basement of the Montgomery Street home just before shabbos. The bochur left soon after, leaving the menorah unattended.
Around 9:00pm, families living upstairs began smelling smoke and called the Fire Department as they evacuated the home.
Firefighters arrived and thankfully were able to extinguish the flames.
After getting the all clear from the firefighters, the families living in the home were allowed to return to the house.
Boruch hashem, no injuries were reported.
CrownHeights.info would like to remind everyone to be extra vigilant, and NEVER leave an open flame unattended.