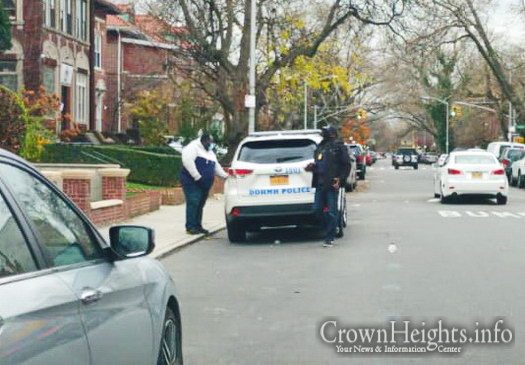 by CrownHeights.info
It's open season for haters, and they are not missing out on their chance.
A pair of COVID compliance inspectors from New York City's Department of Health and Mental Hygiene descended on Crown Heights Wednesday afternoon, making stops at the local schools and shuls in an effort to catch "COVID scofflaws".
"Today, the Department of Health surprised us with an inspection because they had received a complaint about parents and students in front of the building who were not wearing face-coverings," Bais Rivkah advised parents in an email. "B"H, thanks to our major infrastructure investments as well as everyone's daily cooperation in following our safety guidelines, we passed the inspection with flying colors!"
The inspectors also made stops at United Lubavitcher Yeshiva Crown Street and at least one shul just two blocks over.
With the prevalence of those calling the city with complaints, Bais Rivkah requested that parents wear masks when dropping off and picking up their children even though there is no legal requirement to do so.
"Although the area around school is not school property, we must continue to do all that we can to ensure that we can to keep our doors open and avoid unwarranted attention," they wrote.
At this time, only certain gatherings have limits placed on them, and outdoor drop-offs and pickups would not fall into any restricted category.