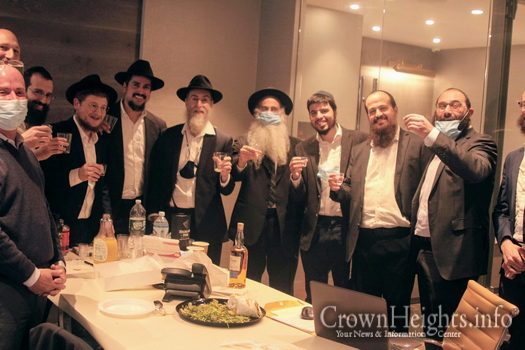 In a community with thousands of children with diverse personalities and needs, every child deserves an education that is individualized and specific to their needs. This was the founding principle of Darchai Menachem which was established in 2002 in a small apartment in Crown Heights. With enrollment maxed to capacity for the past 10 years and an ever-increasing waiting list, they knew they had to take a big step.
And so, with the investment and help of the Crown Heights community, Darchai Menachem was able to expand its current campus by purchasing the neighboring property. This investment has enabled them to welcome an additional 45 students!
"I still remember the days when the school "building" was my dining room and we were teaching a handful of students around my table," says Rabbi Eyal Bension, director of Darchai Menachem, as he reflects on the early days.
"I am incredibly humbled by the community's outpouring support. Without the help of the community and, of course, Hashem and the Rebbe's brochos, none of this would be possible," says Rabbi Mendy Vail, Associate Director of Darchai Menachem. "When it came to the purchasing of the new property, the overwhelming support from the community was unbelievable. From small to large donations, the community pulled together and expanded the horizons of so many children!"
The purchasing of the new property is an exciting step for the future. However, as tremendous as this step is, it will, Bezras Hashem, serve as a mere stepping stone for future growth and expansion!