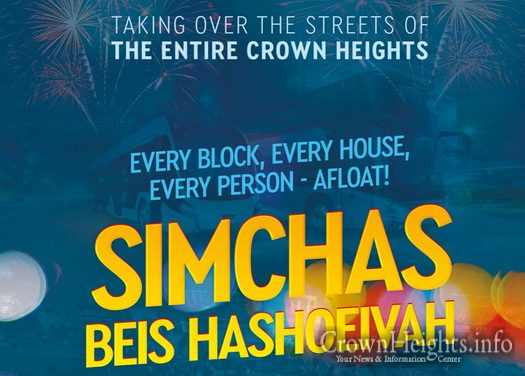 by CrownHeights.info
It's going to be a live event roaming the streets of Crown Heights and bringing the Simchas Bais Hashoeva joy to the community..
In place of an in person Simchas Bais Hashoeva event, Rabbi Yisroel Shemtov has arranged a truck to rove the streets of Crown Heights, bringing the concert and music to your door.
"It's going to be a live thing going through the neighborhood," Rabbi Yisroel Shemtov told CrownHeights.info. "We are doing it this year on a truck with music and singers on it. People at home will be able to come out of their houses to enjoy."
The lineup of entertainers has yet to be released, but it is rumored to have some memorable names.
While the annual Simchas Bais Hashoeva event is an all night affair, this years will by necessity be for a limited time each night, begonning at 6:30pm and ending by 9:45pm.
As the truck travels the streets of Crown Heights, it will be streamed live for everyone to enjoy.
Watch it LIVE here on CrownHeights.info.