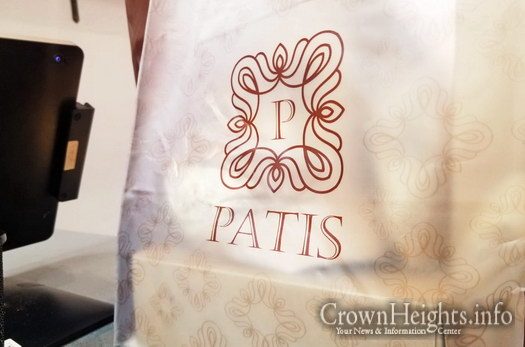 by CrownHeights.info
It's not just food, it's an art.
At the new Patis Bakery location in Crown Heights, that's taken as a mission, not just a slogan.
Born in Lyndhurst, New Jersey, Patis Bakery became a legend in the world of kosher artistry bakeries, with it's specialty in European and American pastries.
Rows of delicious pastries, an artistic menu and the best customer service greet customers as they walk into the storefront location at 399 Troy Ave next to Izzy's Smokehouse, a strip quickly growing into a center for Crown Heights foodies.
The location takes the place of Izzy's Taqueria, which was incorporated in to the smokehouse next door.
Under the kosher supervision of the OK, the store offers European and American pastries, breads, ice creams, macarons, chocolates, and much more, both dairy, and dairy free. If you are looking for more than a snack, the menu has sandwiches and baguettes complimented with coffee and fresh squeezed juice.
Follow Patis Bakery Social Media:
Facebook: https://www.facebook.com/patislyndhurst/
Instagram: https://www.instagram.com/patis_bakery