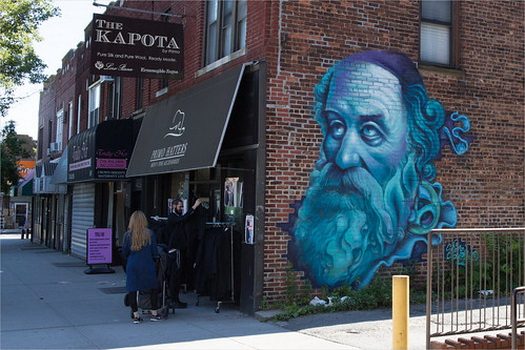 by CrownHeights.info
Fit, style, silk or wool the "Sartoria" Sacho Kapota store in Crown Heights will be hosting a Tishrei sale on Kapotas in store and on line.
Located in the Primo Hatters store on Kingston Ave between Crown and Carrol Streets in Crown Heights, the store boasts all in one style essentials for the Lubavitch man, including suits, kapotas, shoes and belts.
Treat yourself post COVID-19 at PRIMO with regular store hours and excellent customer service.
Can't make it to the store? Go online to Kapotas.com for a comfortable and easy shopping experience to find your fit. Sacho's ships within the US and internationally.
Have a question? Call 718-804-0770 and they will be happy to assist you.
"It should become standard for married chassidim to wear silk kapotes on Shabbos and Yom Tov, and I wish to thank in advance those who will do so. The idea that one's garments on Shabbos and Yom Tov should be silken is mentioned in a Ma'amar of the Rebbe Rashab." – The Lubavitcher Rebbe – Shabbos Bereishis 5711 (1950), in conversation with  Rabbi Greenglass of Montreal.