by CrownHeights.info
The fury of Tropical Storm Isaias had not been seen in New York City since Hurricane Sandy made landfall in 2012. Trees ripped up, cars crushed under massive tree limbs, but thankfully no injuries reported in Crown Heights
Lets take a look at some of the destruction caused by the storm in Crown Heights:
Massive tree limbs and in some cases entire trees were the hardest hit in yesterdays storm, with this mammoth branch slamming down onto a parked car on Montgomery street. Another car being driven on the block narrowly escaped being crushed.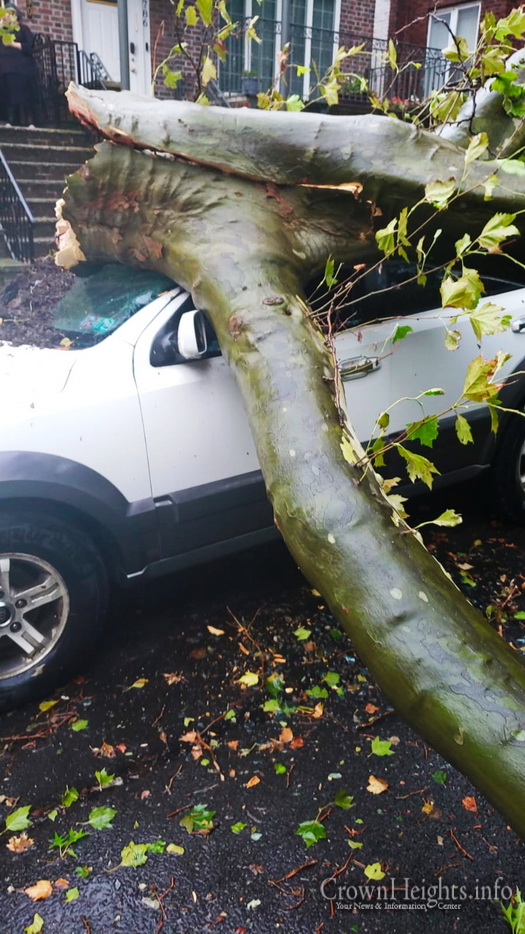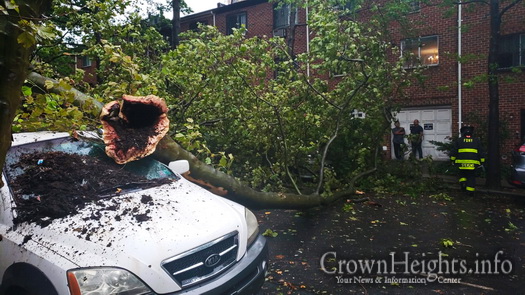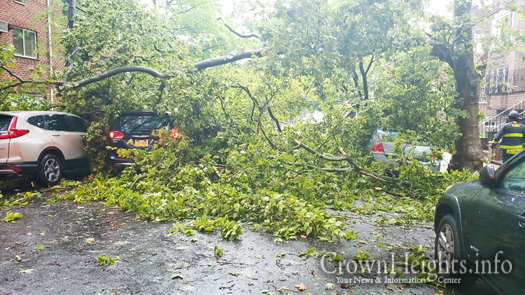 New York City may have not learned their lesson from Hurricane Sandy, after the 911 system got so overloaded with calls for help that the 911 emergency line was going to voicemail. Once you did get through, many were advised that since their situation was not life threatening, the response time would be 3-5 days. Yet when a car was pinned under branch larger than many trees, the fire department came rushing over to help.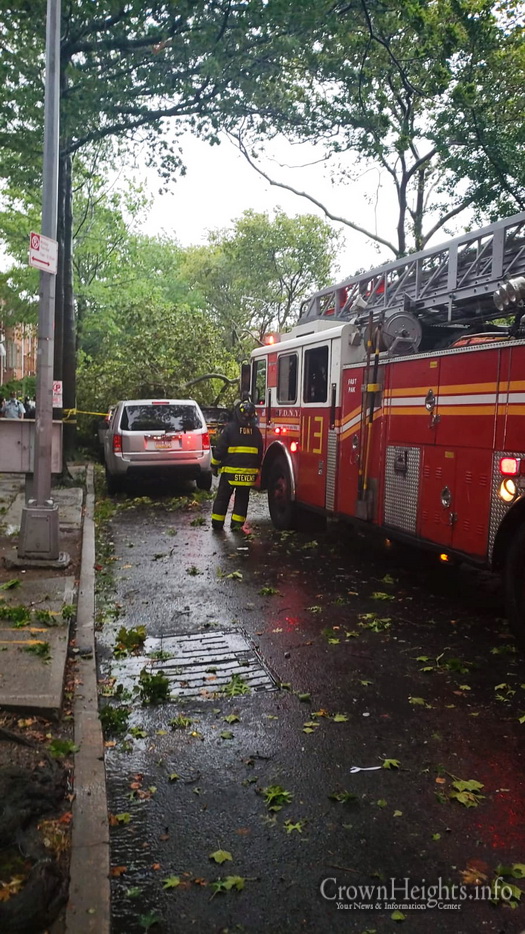 Out in force during the storm, Crown Heights Shomrim worked to clear the streets of large branches blocking roads, and address unsafe conditions.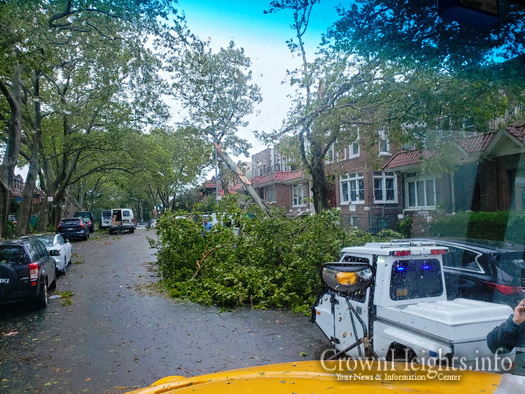 While many larger trees and branches came down under the onslaught of the storm, nothing can compare to the smaller debris scattered across the streets and yards of Crown Heights. It will take weeks, if not longer, to completely clear the city streets of the mess.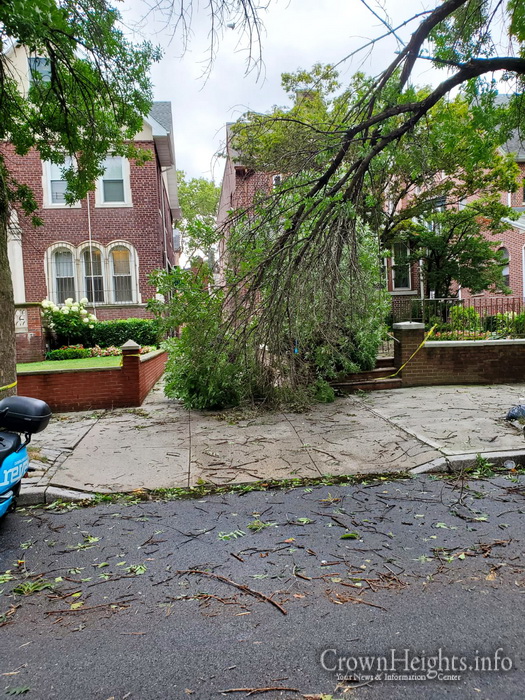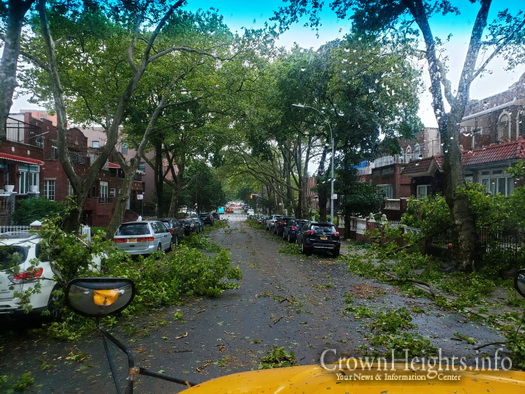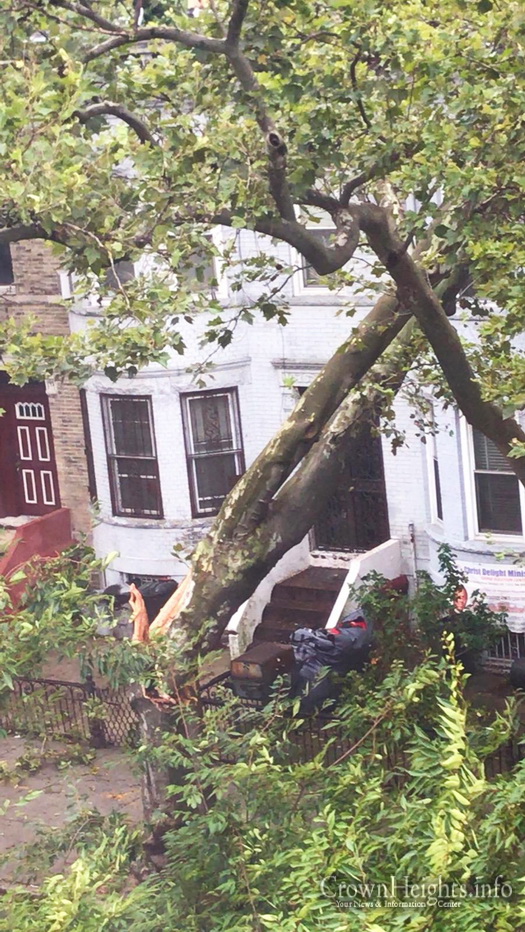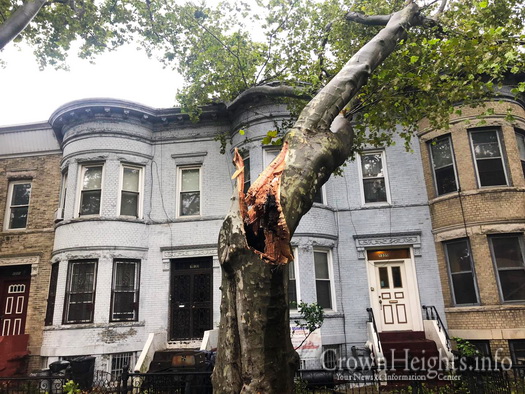 Do you have a photo or video you feel belongs on this list? Send it to us on whatsapp at 718-285-8000