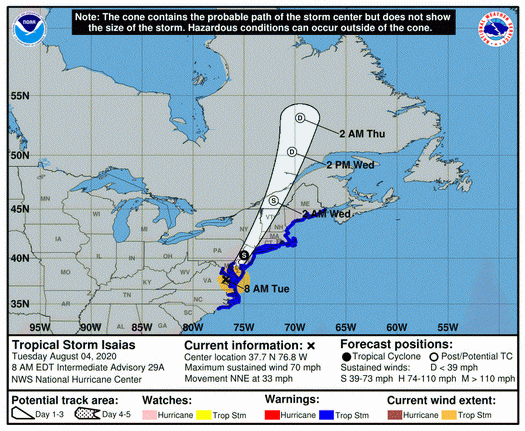 As Tropical Storm Isaias bears down on New York City, the public is warned of dangerous weather conditions coming to the area. With high winds, rainfall and possibly tornadoes, the public is asked to remain indoors as the storm hits this afternoon.
CrownHeights.info will post periodic updates as the storm passes through Crown Heights. Refresh this page for the latest information.
Update 3:20pm: Midwood St, Brooklyn to New York is blocked due to a downed tree.
Update 2:20pm: Large tree has come down on a house on Sterling Place. No injuries reported.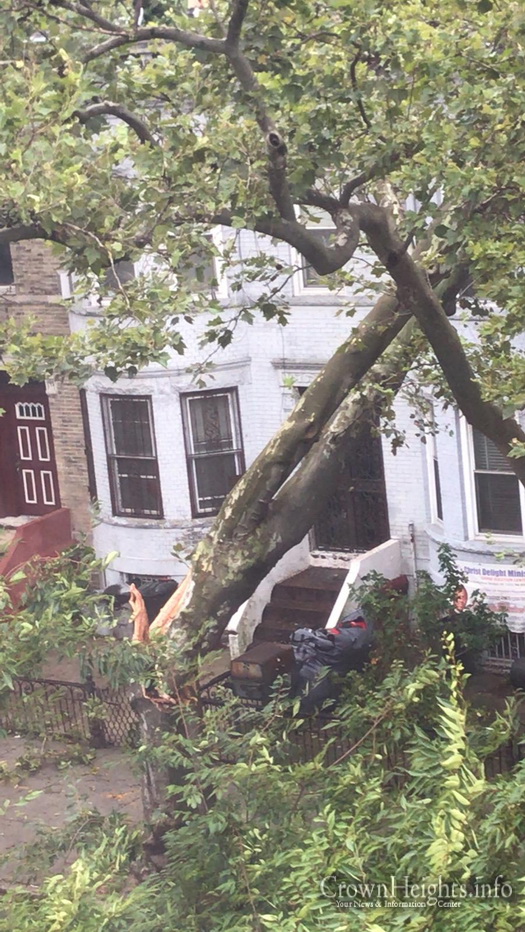 Update 2:00pm: National Weather Service has announced a tornado watch for NYC through 4:00pm.
Update 1:08pm: Power outages have been reported in Canarsie and as close as Kings Highway and Utica Ave.
Update 1:07pm: Multiple large branches down throughout Crown Heights. President and Brooklyn, Carroll and Troy, as well as others.
Update 12:35pm: Massive tree down Montgomery Street Albany Ave to Troy Ave in Crown Heights. The tree fell on a car, no injuries.
Update 12:05pm: A large tree has fallen on Crown Street between Troy and Albany Ave. Shomrim is handling.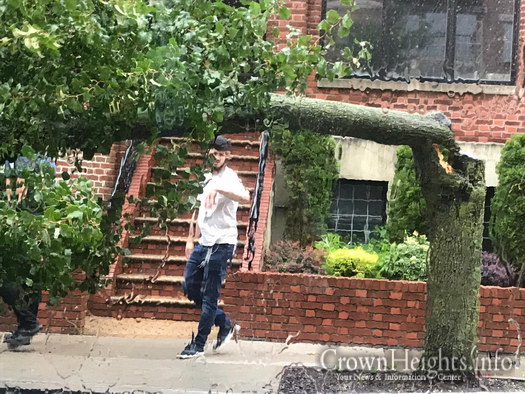 Update: The storm is presently hitting New Jersey, with dangerous weather conditions in the southern part of the state. Reports indicate that a large amount of Lakewood residents are presently without power.