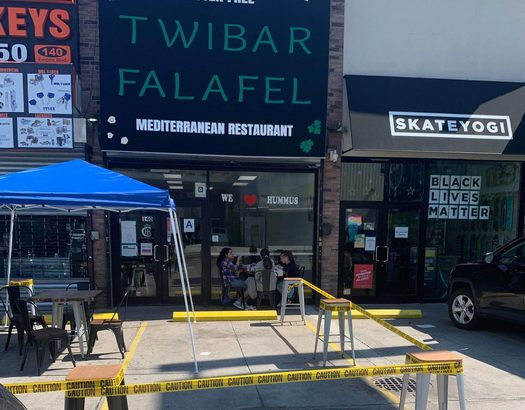 by CrownHeights.info
The most recent casualty to COVID-19 in Crown Heights is Twibar Falafel, a new falafel joint on Empire Blvd.
The store had just opened it's doors under the hechser of the Crown Heights Kosher in October of 2019, and found itself closed again just a few months later.
"Thank you to our customers who supported us," the owners wrote on facebook. "and thank you to our wonderful government that "helped" us shut down our business."
The store had made a valiant effort to remain open with an online fundraiser, and made options for outdoor seating and takeout in late June.
One week ago the owners were forced to throw in the towel, announcing that they would be closing their doors for good, taking a loss of over $300,000.