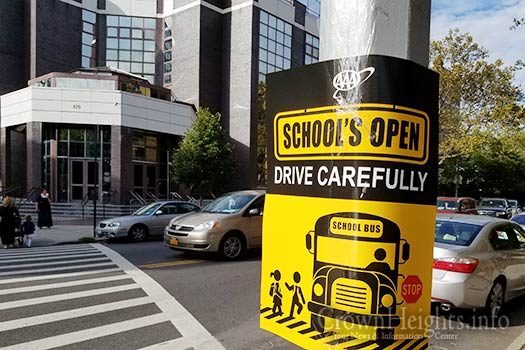 by CrownHeights.info
The Bais Rivkah school in Crown Height has again seen a staff shake up, as three veteran faculty members have been suddenly let go.
The most notable is the long time Dean Rabbi Leibel Newman, who held a lead position in the school for over 30 years.
Also let go was Yisroel Zev (Shmidy) Goldshmid, the long time kitchen manager, mashgiach and cook, and Yoel Gill, the maintenance man responsible for up keeping the school building, who were terminated without notice this past week.
According to a school source, a recent internal memo to school employees noted openings to be filled, including positions for a maintenance worker and mashgiach. As of Tuesday, the first day of camp, the school had not replaced the kitchen manager.
The layoffs come just as the schools day camp opens, a complicated process which was in serious questions due to internal issues within the school.
Crown Heights.info's request for a comment on the layoffs was declined by the school administration.