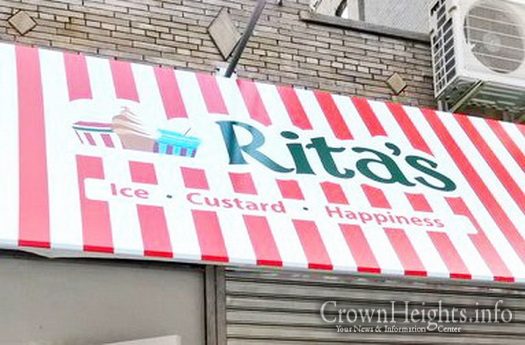 by CrownHeights.info
More Kosher Ice Cream happiness is coming to Crown Heights.
Rita's Ice, a popular Frozen Custard and Italian Ice store, has a location in Crown Heights and is set to open soon.
The iconic red and white Rita's sign hangs above the small shop on Lincoln Place between Kingston Ave and Brooklyn Ave, just steps from the corner of Kingston and next to the famous Crown Heights Basil restaurant.
While Rita's ice cream is kosher, not all of the franchises locations are under Rabbinic Hashgacha. The Crown Heights location will reportedly be under the OU Kosher certification.
The new local ice cream spot held a soft opening earlier this week, and is expected to open to the public in just a few days.
Updated: As per a source in the kashrus world, the Rita's location in Crown Heights will be Cholov Yisroel.