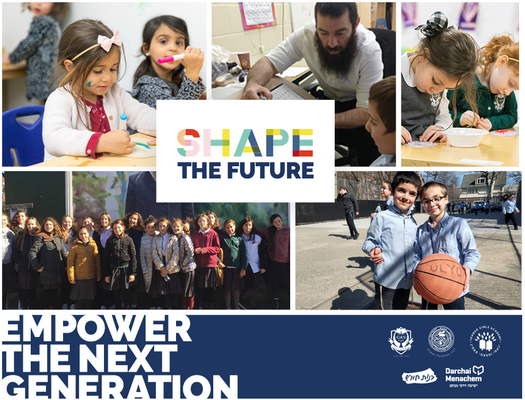 With less than 24 hours to launch (tomorrow, Monday, at 10 am), there's one more school set to participate in the Shape the Future Campaign!
Darchai Menachem is joining Chabad Girls Academy, Bnos Chomesh Academy, the Gan Academy, and Ocean Parkway ULY in the quest to raise funds that will be distributed equally among them in an unprecedented show of solidarity.
That's five schools and six hundred+ students whose futures depend on the success of this fundraiser. We owe it to them and our community to take part in this movement to uplift an entire generation and ensure that all our children continue to receive the best education possible in these trying times more than ever.
Share the link and get ready to give Here.