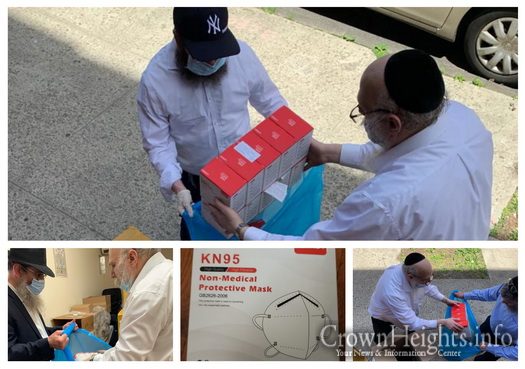 Over 30 Shuls from Crown Heights, East Flatbush and Remsen Village and other Mosdos received free KN95 masks today from the Association of Crown Heights Shuls.
More than 15,000 masks were already distributed, with another 25,000 available for distribution to Shuls and other Mosdos that didn't sign up yet.
To ensure your Shul receives free masks for your members, please sign up using the enclosed form.
"We want to help keep our Shuls and community safe, and feel privileged and honored to provide this assistance", says Rabbi Lazer Avtzon of the CH Shul Association.
"Helping each other as one community, we should merit to קבלת התורה בשמחה ובפנימיות and the Geulah Shleima.
https://forms.gle/6UQ8t9W5ttoMsaZe6