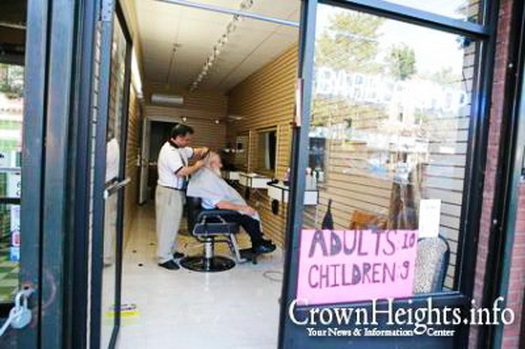 by CrownHeights.info
In the center of Crown Heights, Brooklyn, Kingston Ave hosts perhaps best known Jewish barber shop, Yehuda's Barber Shop. Reb Shlomo Gavrielov, the barber, has been servicing the members of the Crown Heights Jewish community for over a decade.
Since the COVID-19 pandemic, a mandated order was placed to have all barber shops closed, with no end in sight. As a result, Reb Shlomo has been severely impacted financially.
"He has had a real struggle as you know with this pandemic," the family wrote to CrownHeights.info. "Please find it in you hearts to help."
His family has begun a GoFundMe to help him cover the expenses that have accumulated in the past few months. The goal of the fundraiser is modest, just enough to cover expenses.
"We are hoping that with your help, we will be able to serve our wonderful community once again."
To help Reb Shlomo: Click Here