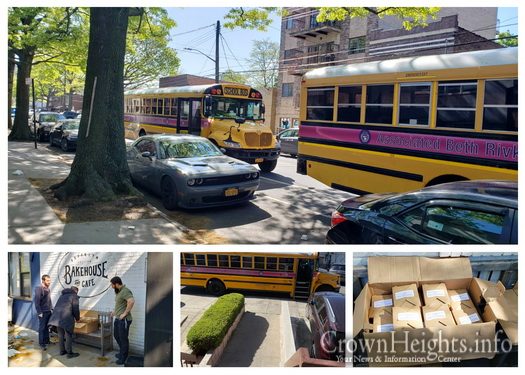 by CrownHeights.info
Appreciation is shown not just through words, but through action.
The administration of the Bais Rivkah Head Start program did just that, giving out appreciation packages to each of their teachers.
Arranged by Head Start administration, the "Breakfast In A Box" was a way of saying thank you to the teachers for their dedication and hard work.
The packages were prepared by the Artistry Bakery on East New York Ave in Crown Heights, and were hand delivered to the teachers homes by the Bais Rivkah bus drivers.
While the teachers are receiving their gifts today, preparations are underway to provide each child in Bais Rivkah Head Start with a gift of their own.