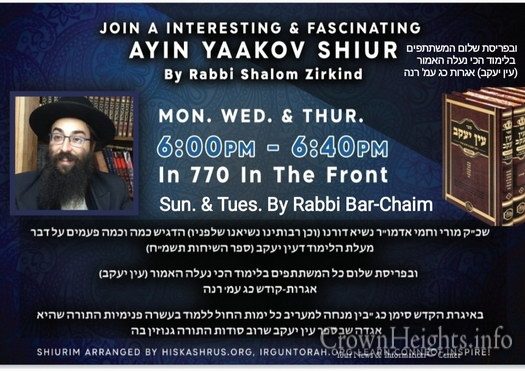 A fascinating new Agadta Shiur on Ein Yaakov will now be taking place nightly in 770. A nightly Ein Yaakov shiur was something the Rebbe personally requested and mentioned was of great significance and importance to all the Rebbeim.
What: Chodesh Adar Mesechtas Megillah
When: Sunday through Thursday, 6:00pm – 6:40pm
Who: By Rabbi Shalom Zirkind
Shiurim on Sunday and Tuesday will be given by Rabbi Bar-Chaim
Arranged by Hiskashrus.org and IrgunTorah.org Learn.Connect.Inspire!