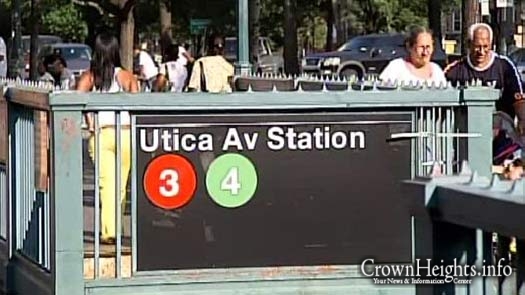 The push to extend subway service along busy Utica Avenue in Brooklyn — mused about for more than a century — is now running on two tracks.
Brooklyn Borough President Eric Adams plans to gather a transit task force of residents and community representatives who live near the Utica Avenue corridor to explore potential mass transit upgrades.
The task force comes on top of the MTA's ongoing $5 million Utica Avenue transit improvements study, which launched last year after Mayor Bill de Blasio pushed for the funds to be tucked into the state agency's 2015-2019 capital plan.
MTA officials this week began making presentations to Brooklyn community boards about the status of the study, which is set to receive another $5 million infusion via the authority's proposed 2020-2024 capital plan.
A range of potential transit upgrades could be in store for Utica Avenue, according to the MTA, including: extending subway service; building a light rail line; or converting the B46 bus route — the third-busiest in the city — into street-level "bus rapid transit" to provide more frequent service.
Read More at Brooklyner